Sesame-crusted Pork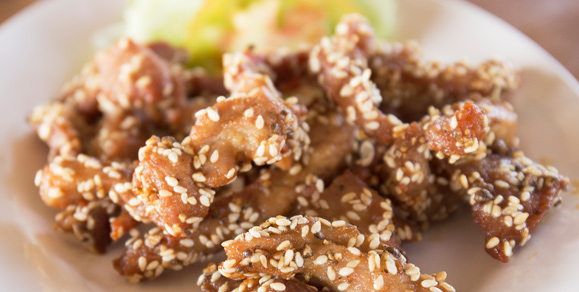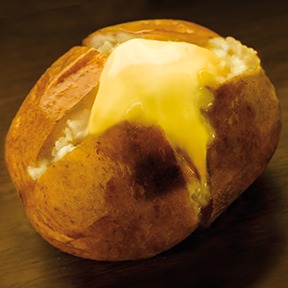 Perfect Baked Potato

30mins
Ingredients

1 pork tenderloin (1 to 1 1/2 pounds)
1/4 cup Hoisin sauce
1/3 cup sesame seeds
For an oriental dinner tonight, here's a delicious sesame-crusted pork tenderloin recipe to tickle your tastebuds. 
Ingredients
1 pork tenderloin (1 to 1 1/2 pounds)
1/4 cup Hoisin sauce
1/3 cup sesame seeds
Instructions
Preheat oven to 190C or 375F.  
Brush entire pork tenderloin with hoisin sauce.  
Roll in sesame seeds to coat all sides.  
Roast for 20-25 minutes, or until the internal temperature reads 60 degrees C.
Rest 5-10 minutes before serving.  
Serve over your favorite stir-fried vegetables tossed with sesame oil.
Finally, cut into bite-size pieces before serving.