Smoked Salmon Bagel with Dairygold Deli Original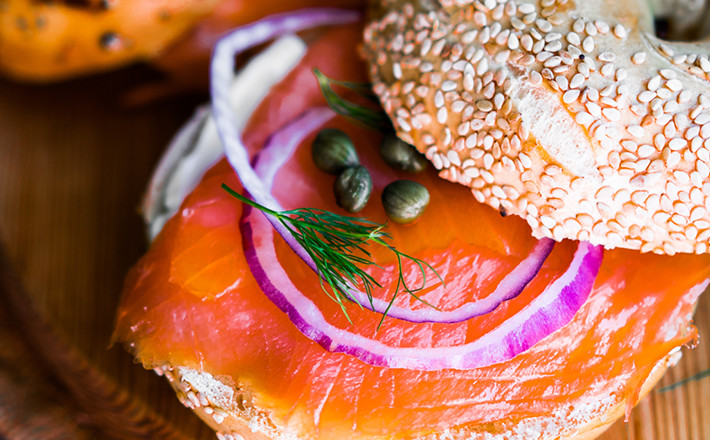 10mins
Ingredients

40g Smoked Salmon
Half a red onion, chopped
A handful of baby spinach
Wholemeal Sesame Bagel, halved
Dairygold Deli Original
Half a lemon, juiced
A pinch of Capers
Drizzle Dairygold Deli Original on to sesame bagels filled with hot smoked salmon, crisp fresh red onions, baby spinach and capers for a light, tasty lunchtime fill.
Ingredients
40g Smoked Salmon
Half a red onion, chopped
A handful of baby spinach
Wholemeal Sesame Bagel, halved
Dairygold Deli Original
Half a lemon, juiced
A pinch of Capers
Instructions
Toast the bagels until they are golden brown.
Slice and chop the red onions and baby spinach, dress the salmon with lemon and arrange on the bagel.
Top with a drizzle of Dairygold Deli Original and a sprinkle of Capers to finish.