Dairygold, Garlic and Chilli Grilled Salmon Topper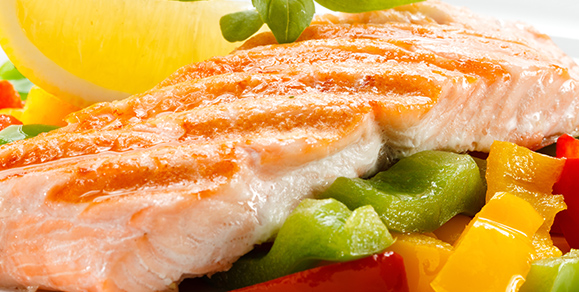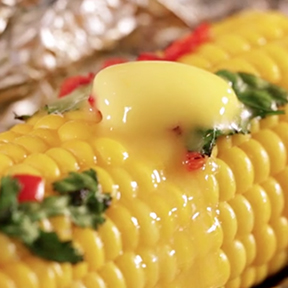 Golden Grilled Corn

5mins
Ingredients

60g / 4 tbsp Dairygold
4 salmon fillets
2 cloves of garlic, crushed
1 large red chilli, halved, deseeded and finely chopped
Small bunch parsley, chopped
The noble salmon can sometimes be a bit (whisper it) dull. But if family mealtimes teach you anything, it's resourcefulness. Add a smoky flavour on the BBQ before blowing their minds – and tastebuds – with this zingy chilli and garlic topper.
Ingredients
60g / 4 tbsp Dairygold
4 salmon fillets
2 cloves of garlic, crushed
1 large red chilli, halved, deseeded and finely chopped
Small bunch parsley, chopped
Instructions
Grill your salmon fillets on a barbecue or pan – about 2-4 minutes a side should do it.
Mix the chopped chilli, crushed garlic and Dairygold together in a bowl.
When well mixed, dollop on top of your still hot salmon.
Sprinkle a small amount of chopped parsley on top to serve. After all, it's the little touches that make a difference…