Juicy Barbecued Prawns with Dairygold and Lemon Sauce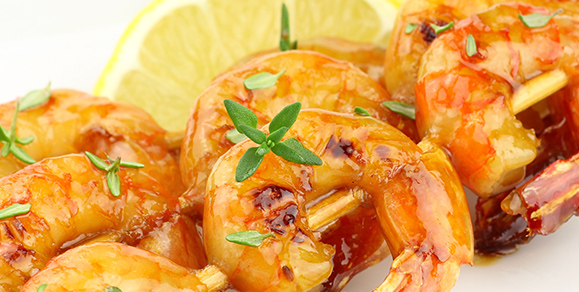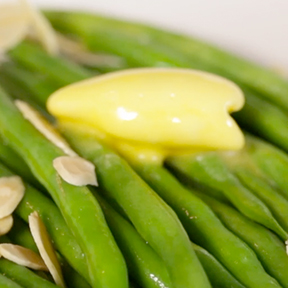 Green Beans

10mins
Ingredients

24 prawns (cleaned and deveined)
60g / 4 tbsp Dairygold
½ lemon
2 tbsp chopped garlic
Dad's comedy BBQ apron (optional)
Ingredients
24 prawns (cleaned and deveined)
60g / 4 tbsp Dairygold
½ lemon
2 tbsp chopped garlic
Dad's comedy BBQ apron (optional)
Instructions
Put the prawns on skewers and grill on barbecue for 3-5 mins.
When prawns are almost done, melt Dairygold in pan; add chopped garlic and lemon juice. (It's best to divide and conquer for this rather than running from BBQ to pan and back).
Sauté barbecued prawns in Dairygold and lemon sauce for a minute.
Serve with napkins for deliciously messy fingers.