Deep Fried Mozzarella Sticks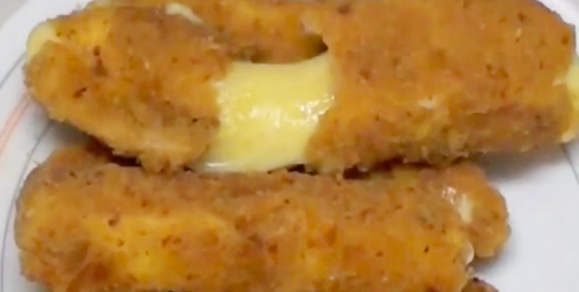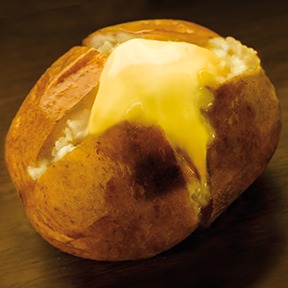 Perfect Baked Potato

10mins
For a super easy snack you can make in minutes, try these crunchy melty cheesy mozzarella sticks.
Instructions
Whisk eggs together in a bowl.
Cut your block of Mozzarella into 30g sticks.
Coat each piece of cheese with flour, then dip in eggs and then roll in bread crumbs.
Repeat this process once more so that the batter is nice and thick, we dont want the cheese to melt through!
Heat the oil in a pot or a large heavy frying pan over a medium heat, approx 180ºc.
Cook sticks for about 30 seconds if using a pot and remeber to keep them turned every ten seconds as to avoid them sticking together. If you are using a frying pan, fry the sticks until they become golden brown, about 30 seconds on each side but again be careful not to over cook. Fry the sticks in batches of 3-4 depending on the size of your pot or pan.
When they become golden brown remove and allow them to drain on paper towels for 1 minute to remove the excess oil.
Now its time to tuck in and enjoy!