Salmon with Garlic & Herb Flavour Melts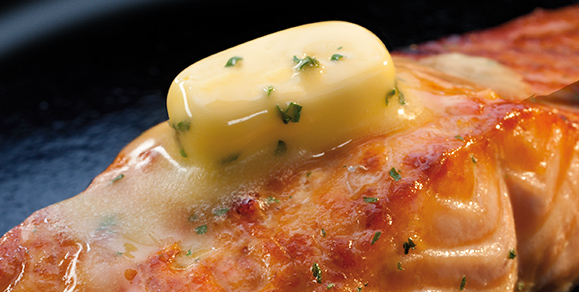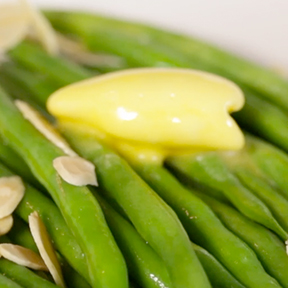 Green Beans

15mins
Ingredients

4 x salmon fillets
400g broccoli
400g baby potatoes
4 x 15g Dairygold Garlic & Herb Flavour Melts
Ingredients
4 x salmon fillets
400g broccoli
400g baby potatoes
4 x 15g Dairygold Garlic & Herb Flavour Melts
Instructions
Heat the pan until smoking, add a lug of olive oil, add salmon to the pan and seal all sides until they become a lighter orange colour and are caramelised around the edges.
Add the broccoli to the same pan (if big enough). If not, add to another pan with a lug of olive oil and cook for 5 minutes. Place the
salmon and broccoli in the oven for 7 minutes, remove from the oven and place on a plate to rest.
At the same time, boil the baby potatoes. Pop 4 Dairygold Garlic & Herb Flavour Melts on to the salmon to melt and infuse. Toss the broccoli in the remaining juice and serve with the potatoes.