Sea Bass Roasted with Rosemary & Lemon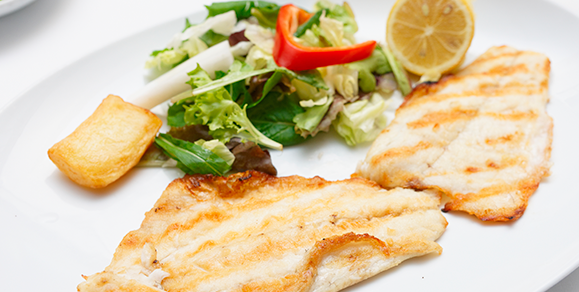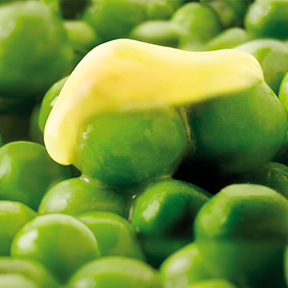 Garden Peas

35mins
Ingredients

1 x 1kg/2.2lb sea bass
50ml/2fl oz extra virgin olive oil
5-6 fresh rosemary springs
Sea salt
1 lemon
For a light supper, try this sea bass recipe. It can be thrown together in minutes and the rosemary and lemon work really well with the delicate flavour of the fish.
Ingredients
1 x 1kg/2.2lb sea bass
50ml/2fl oz extra virgin olive oil
5-6 fresh rosemary springs
Sea salt
1 lemon
Instructions
Preheat the oven to 400f / 200c.
Clean and wash your fish before preparation.
Cut two or three diagonal slashes in the flesh of the sea bass on both sides of the fish, going right down to the bone (make sure not to cut through the bone).
In the slashes created insert some rosemary. Let it hang out a bit, as it will singe slightly, giving an extra flavour to the dish.
Sprinkle the fish with sea salt and place into a baking tray. Drizzle with olive oil, then rub the olive oil and sea salt into the skin of the fish.
Place the fish in the preheated oven and roast uncovered for 30-35 minutes. The flesh should be white and fluffy, with the skin crisp.
Carefully remove the fish fillets (try using a spoon).
Serve with a squeeze of lemon and a drizzle of extra virgin olive oil. Super easy and delicious.